2004
Nov 29 -
Nov 25 -
Nov 24 -
Nov 23 -
Nov 22 -
Nov 21 -
Oct 21 -
Oct 4 -
Oct 4 -
Aug 24 -

Apr 6, 2005

Through a series of unfortunate events and unbelievable coincidences, we lost the data on our server. Last time we had server problems at least we were able to recover some data from the bad hard drive. This time the hard drive basically erased itself.

Well, whatever, here we go again. It's going to take some time, but we are going to try to redo hundreds of hours of work from the last 5 years. Maybe this time we'll make periodic backups that we mail to various parts of the planet to decrease the likelihood that all our backups get erased - again. Grrr.

So for now, just ignore all the broken links and lack of content, we'll get it all back - I hope.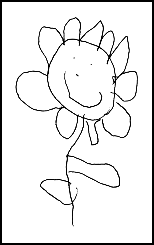 "A sunny morning, a flower growed."
--Lauren (3/2005)



LinuxMobile Odometer